Fantastic news! Years in the making. Proud to have been involved in various ways; from META and PDI concepts, to MEECE delivery. Well done to the team that got this over the line. https://www.swanseabaycitydeal.wales/news/green-light-for-60-million-pembrokeshire-marine-energy-project/
Congratulations to client  Leask Marine on your wonderful award at The Scottish Green Energy Awards last week. It was a delight to be at the winning table: https://www.leaskmarine.com/2573-2/ I am delighted to have been successfully awarded a grant for (circa) £300,000 for client Leask Marine to develop their operations in Wales, via the Coastal Communities...
Continue Reading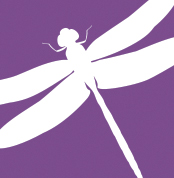 3 years after establishing Dragonfly Project Delivery Ltd., the website has finally been updated. There is a certain irony of listing a service of Marketing and then leaving a site dormant this long! The reasons are valid however, as work packages over this time have contained  some great projects. From securing millions of Euros of...
Continue Reading